Product Description
Concept of Vase
Vase was the result of a playful idea, when making a floating light point (1974); a low voltage bulb resting on three cones, suggesting the rays of light.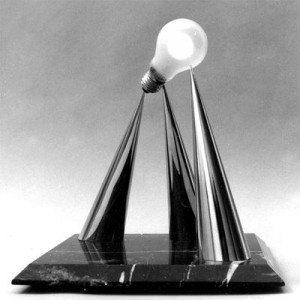 Vase has the characteristic form of a cone.
Only after the new material copolyester (PET) became available, Vase could be produced according to the original idea: flawless and out of one piece. The outstanding clarity provides Vase with the name 'Vanishing Vase'. Each Vase is handmade and comes in a specially designed wrapping. In more than ten years Vase has found its way to the homes of numerous families and companies all over the World.
Sparenberg Vase from Cinepitch on Vimeo.